Roy A. Jacobson, Jr.
Of Counsel
Roy A. Jacobson, Jr., "Skip," graduated from the University of Wyoming Law School in 1976. After graduation, Skip practiced law in New Mexico for three years, returning to Wyoming in 1979 to practice in his own private law firm in Evanston and Kemmerer. In the summer of 1989 he joined The Spence Law Firm and he became a partner in 1991.
In addition to New Mexico and Wyoming, Skip is admitted to practice in Utah. He has been admitted Pro Hac Vice to practice in 13 other states as well. Skip has an AV® Rating by Martindale-Hubbell® and is a founding member of the non-profit, public interest law firm, Lawyers & Advocates for Wyoming, dedicated to fighting for disenfranchised citizens in a variety of important public issues. He has also been active in the American Trial Lawyers Association, the Wyoming Trial Lawyers Association, and Gerry Spence's Trial Lawyers College.
Skip is married to Wyoming native and former Wyoming Supreme Court Chief Justice, Marilyn S. Kite, who, in 2000, was appointed Wyoming's first female Justice to the Wyoming State Supreme Court. In 2010, she was appointed as Wyoming's first female Chief Justice. Together, they have two sons, Aaron and Gus.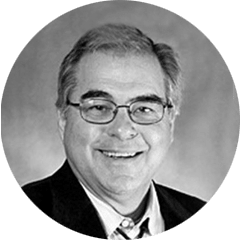 "We are not corporate or business lawyers; we are the 'people's lawyers'. We get justice for the powerless and injured by trusting juries made up of good and decent men and women who believe in accountability as an essential value in our judicial system."
Meet with us.
If you are struggling with a serious injury, or are fighting against seemingly impossible odds against big corporations, insurance companies or the government, call us to speak with our team of trial lawyers who will fight for you. We take no fee unless we earn it by winning your case.